Or red-eyed...
This is Cantelini, one of the two rabbits I'm taking care of for a couple of weeks. I made these pictures this afternoon. She loves eating Skunk, and then eating her own psychoactive droppings the next day, getting even higher.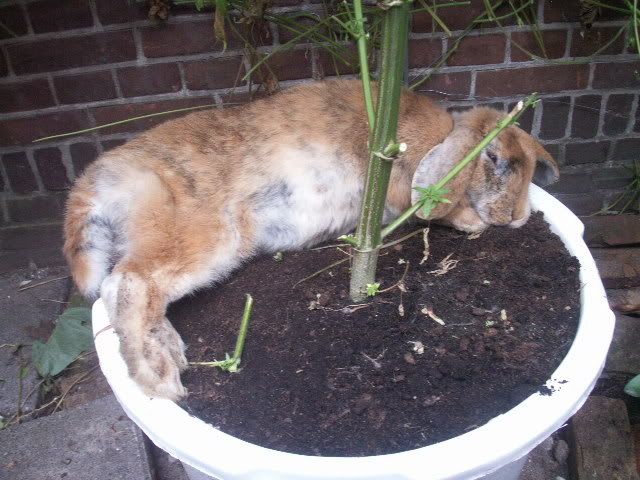 And yes, they ruined my Morning Glory. It will probably be dead in two or three days.
"The present moment is the only door into existence. The past and future are not doors, they are walls."
"We place no reliance on virgin or pigeon. Our method is science, our aim is religion."
"Enlightenment doesn't care how you get there."